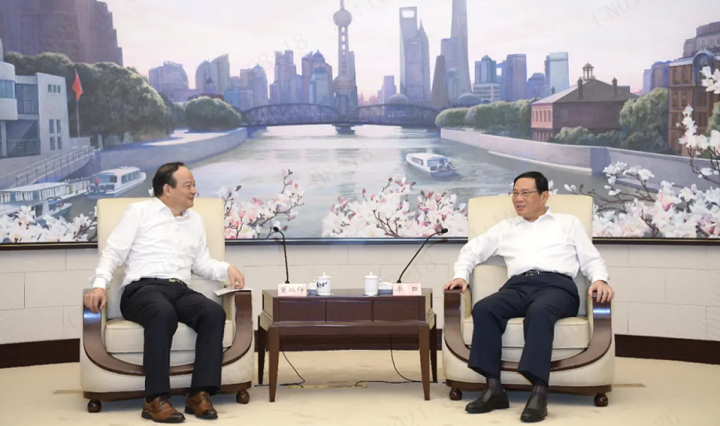 On August 18, Contemporary Amperex Technology Co., Ltd. (CATL) and the Shanghai municipal government held a ceremony for signing a strategic cooperation framework agreement in Shanghai. Qiang Li, secretary of the Shanghai municipal party committee, met with Robin Zeng, chairman of CATL and other representatives.
Li said: "We are now deepening the construction of the 'Five-Center' initiative (for economy, finance, trade, shipping and sci-tech innovation), striving to intensify 'Four Functions' (in allocating global resources, nurturing sci-tech innovations, expanding China's opening-up, promoting high-end industries), and constantly improving urban function and core competitiveness. This not only provides a great opportunity for Shanghai's development, but also provides a broad stage for all kinds of outstanding enterprises to develop in Shanghai. As CATL has a leading position in the fields of traction battery and energy storage systems, we hope CATL can take this opportunity to accelerate the implementation of cooperation projects, expand the investment in Shanghai, introduce more new platforms, new technologies, new projects and new models to Shanghai, and play a unique role in accelerating the development of new energy vehicles, promoting the adjustment of the energy structure and guaranteeing safe and orderly urban development. We will make every effort to create a sound innovation ecosystem, provide various high-quality services, and enable all kinds of enterprises to grow bigger and stronger in Shanghai.

Robin Zeng, chairman of CATL, said that as a promising market, Shanghai is rich in resources and talents, so CATL attaches great importance to the strategic layout and project cooperation in Shanghai, and will make full use of Shanghai's advantages to intensify scientific and technological innovation and business expansion, work together to accelerate the development of new energy vehicles, and grasp the strategic opportunities of peaking carbon emissions and achieving carbon neutrality, so as to better contribute to develop Shanghai into a science and technology innovation center with high-quality economic development.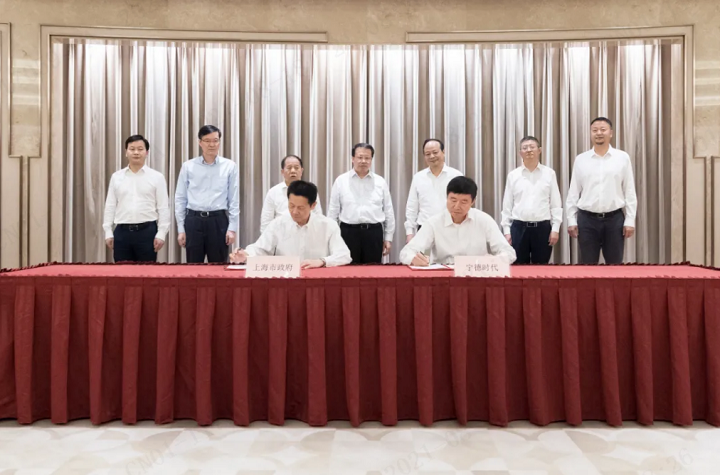 Qing Wu, member of the municipal standing committee and deputy mayor, and Jun Ni, chief manufacturing officer of CATL, signed the agreement on behalf of both parties. Zheng Gong, deputy secretary of the Shanghai municipal party committee and mayor, Zhongqin Lin, president of Shanghai Jiaotong University, Chunlei Ma, secretary general of the Shanghai municipal government, Mingbo Chen, deputy secretary general of the Shanghai municipal government, and Jincheng Wu, director of the municipal economic and information technology commission, attended the signing ceremony.

According to the strategic cooperation framework agreement, CATL will build the Global Innovation Center, International Functional Headquarters, Future Energy Research Institute and High-end Manufacturing Base and other related projects in Shanghai.

The Global Innovation Center will focus on innovative systems such as "chemistry system innovation," "structure system innovation," "extreme manufacturing innovation" and "business model innovation" to create a business layout and undertake relevant international business functions. The Future Energy Research Institute will cooperate with Shanghai Jiaotong University to create a frontier platform combining "scientific research and innovation" and "talent training" to tackle a number of forward-looking technologies in the future-oriented new energy field. The High-end Manufacturing Base will rely on CATL's latest manufacturing technology to build a green and efficient intelligent factory in the Lin-gang Special Area of China (Shanghai) Pilot Free Trade Zone (SHFTZ). CATL will strengthen cooperation with Shanghai in the fields of cutting-edge technology research and innovative application of new energy, transformation of urban transportation electrification, and cultivation of high-end talents in the new energy field, aiming at peaking carbon emissions and achieving carbon neutrality, and providing new development opportunities for digital transformation, sustainable development and soft power building of Shanghai.

CATL signed a strategic cooperation framework agreement with the Shanghai municipal commission of economy and informatization, Minhang district government and Shanghai Jiao Tong University on the construction of the Future Energy Research Institute. Also, the Management Committee of Lin-gang Special Area of SHFTZ and Lingang Group signed a production base investment agreement with CATL.