Battery recycling and utilization for the development of a circular economy
Supported by its subsidiary Brunp, CATL is working with customers to create a closed loop of battery production – application – cascade utilization – battery recycling. At the same time, CATL is in talk with local partners in Europe for strategic cooperation in areas of cathode active materials and battery recycling, so as to promote CATL's localization in Europe and develop a sustainable battery value chain, thus contributing to achieving global carbon neutrality goals.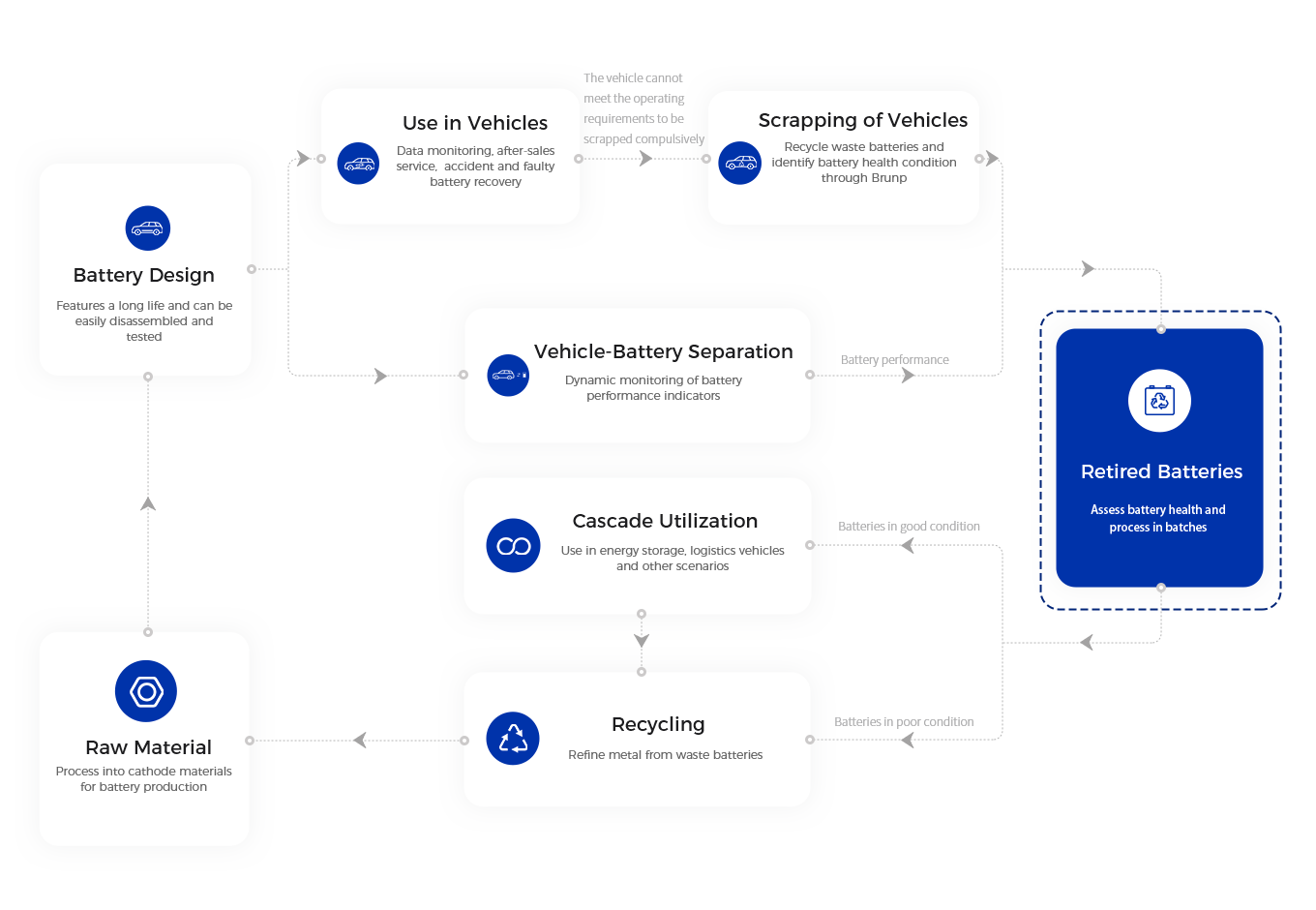 Brunp Recycling
Pioneer in the Industry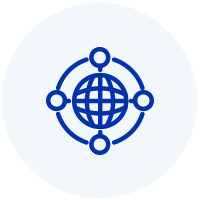 Global Locations, Seven Bases
Covers the Yangtze River Delta, Pearl River Delta and central China, and expands to Indonesia
Strategic cooperation with top automotive enterprises, battery and material enterprises, and scientific research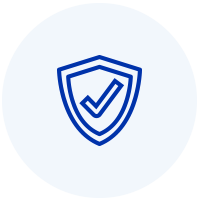 293 Standards Formulation
Participated in the formulation and revision of standards related to battery recycling and battery materials
180 standards have been published so far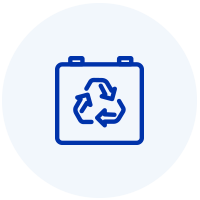 1,950 Patent Applications
Using battery directional recycling technology and raw material synthetic technology, CATL took the lead in the industry to address the issue of "waste reduction and recycling"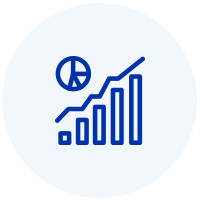 Large Recycling Scale
120,000Tons
Waste battery disposal capacity
99.3%
Metal recovery rate of nickel, cobalt, manganese
50%
Comprehensive recycling rate of used batteries in China
The data above are as of December 31, 2022