On July 25, CATL and Bosch Automotive opened the first co-authorized new energy vehicle workshop in Chongqing, southwest China. The local franchiser, named Chongqing Runhe New Energy Vehicle Co., Ltd. ("Chongqing Runhe"), is also CATL's 150th passenger vehicle workshop opened nationwide.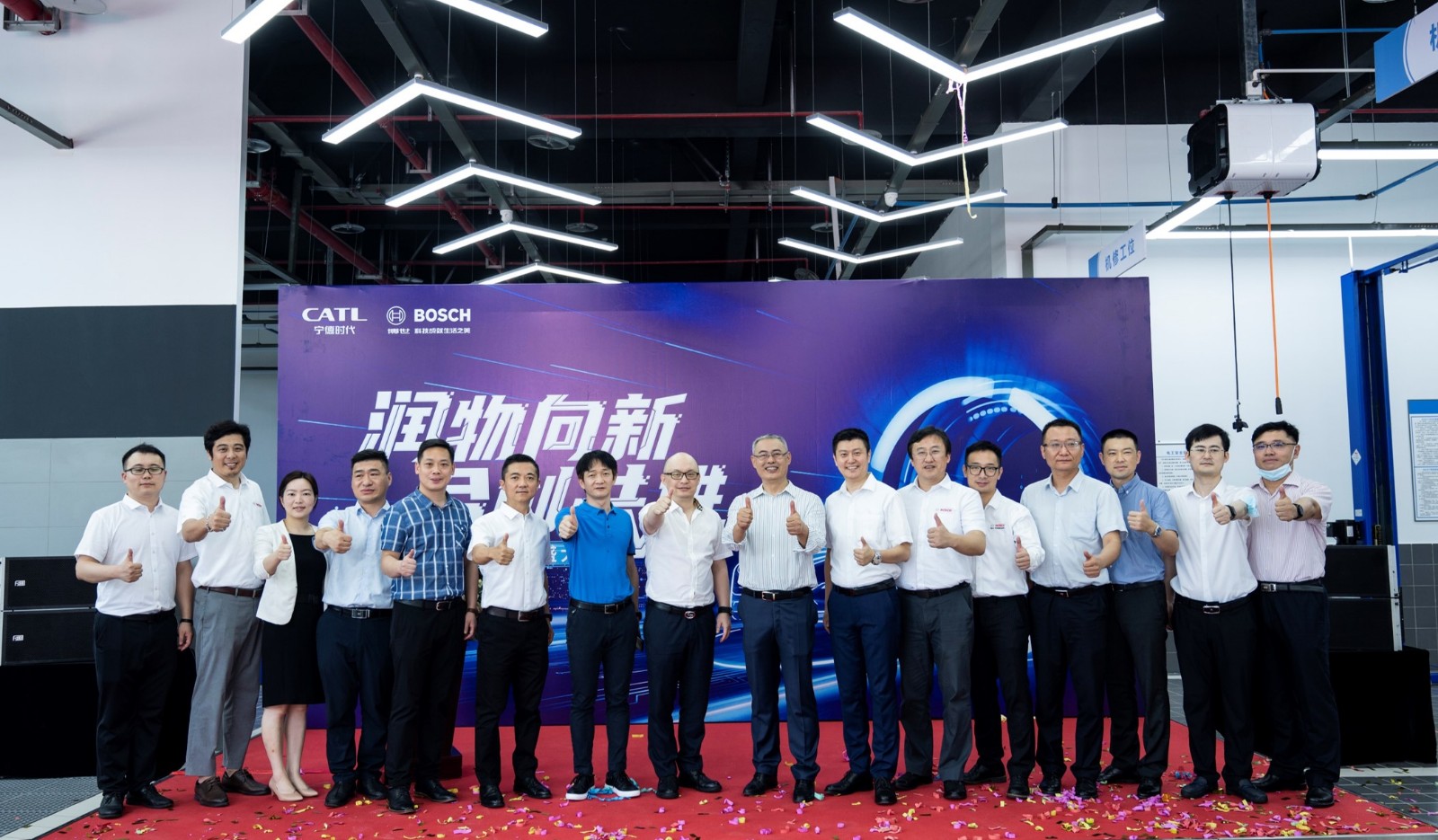 According to the latest data from the China Association of Automobile Manufacturers, in the first half of 2022, the production and sales of new energy vehicles in China hit 2.661 million and 2.6 million units respectively, both increasing by 1.2 times year-on-year, suggesting the market penetration rate continued to grow at a rapid pace.
While the new energy vehicles aftermarket shows great potential, the industry also faces challenges such as lack of service sites, varying technical standards and service levels, and a lack of specialized fault diagnosis equipment and maintenance capabilities of the EIC (Electrical, Instrumentation and Controls) system in 4S stores.
In order to solve these problems, CATL has built a one-stop new energy services mode with battery services at the core, and it is committed to improving the overall after-sales services and consumer satisfaction of new energy vehicles.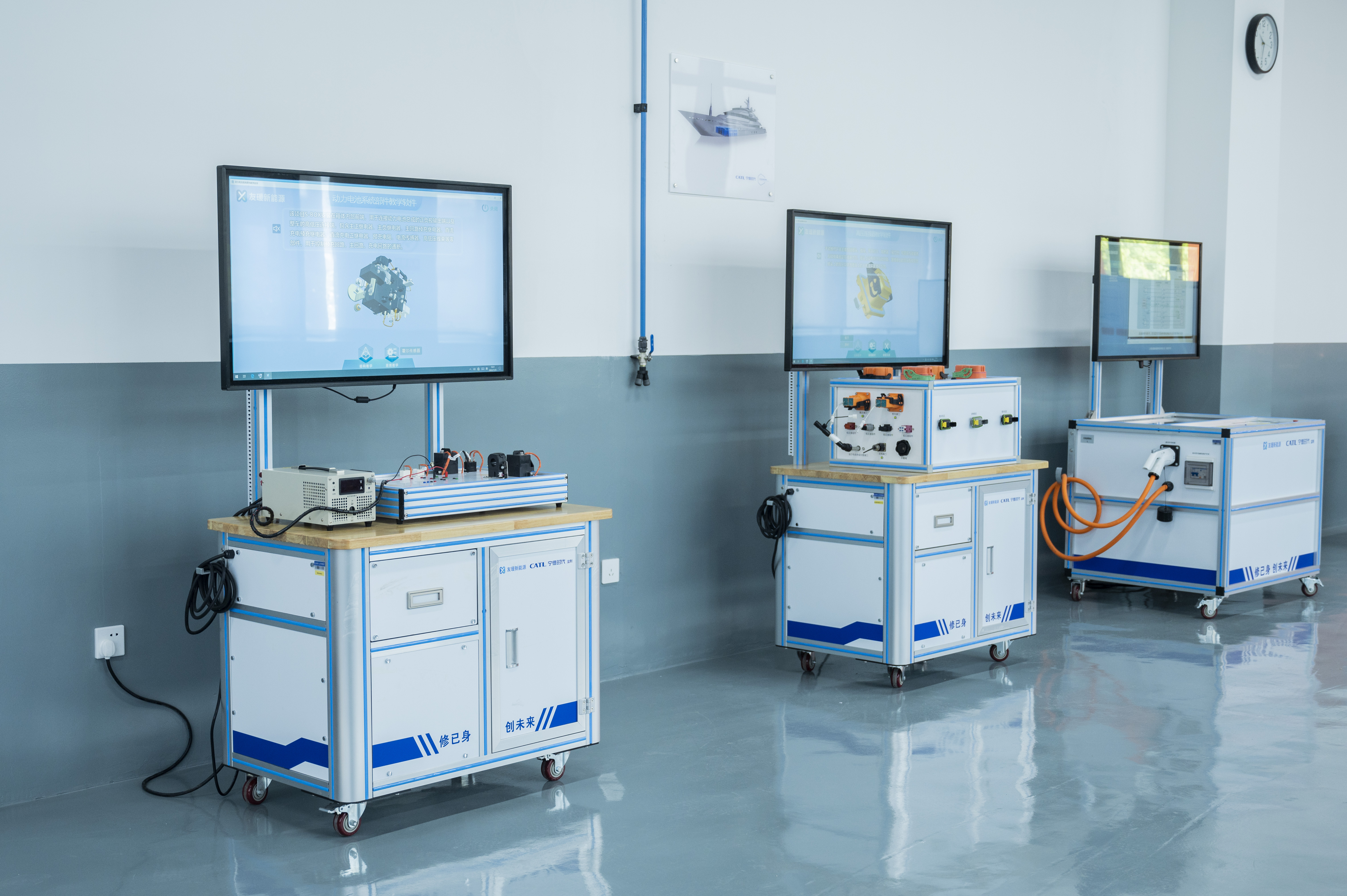 Following the strategic partnership between CATL and Bosch in 2021, both parties have integrated their respective resources to accelerate the construction of co-authorized stores and actively explore innovative new energy after-sales service modes.
Covering an area of about 2,400 square meters, the newly opened workshop is the first new energy vehicle repair station authorized by both parties in China, and will provide comprehensive and professional repair services for new energy vehicles. In response to the idea of "active warning online and fast elimination of potential hazards offline" proposed by China Automotive Engineering Research Institute (CAERI), the workshop will focus on the research and practice of digital inspection and maintenance technology, and will explore new opportunities in the new energy vehicle aftermarket.
CATL's advanced battery fault-detection system enables its workshops to detect and diagnose vehicle faults in the shortest possible time, ensuring that car owners can receive high-quality repair service.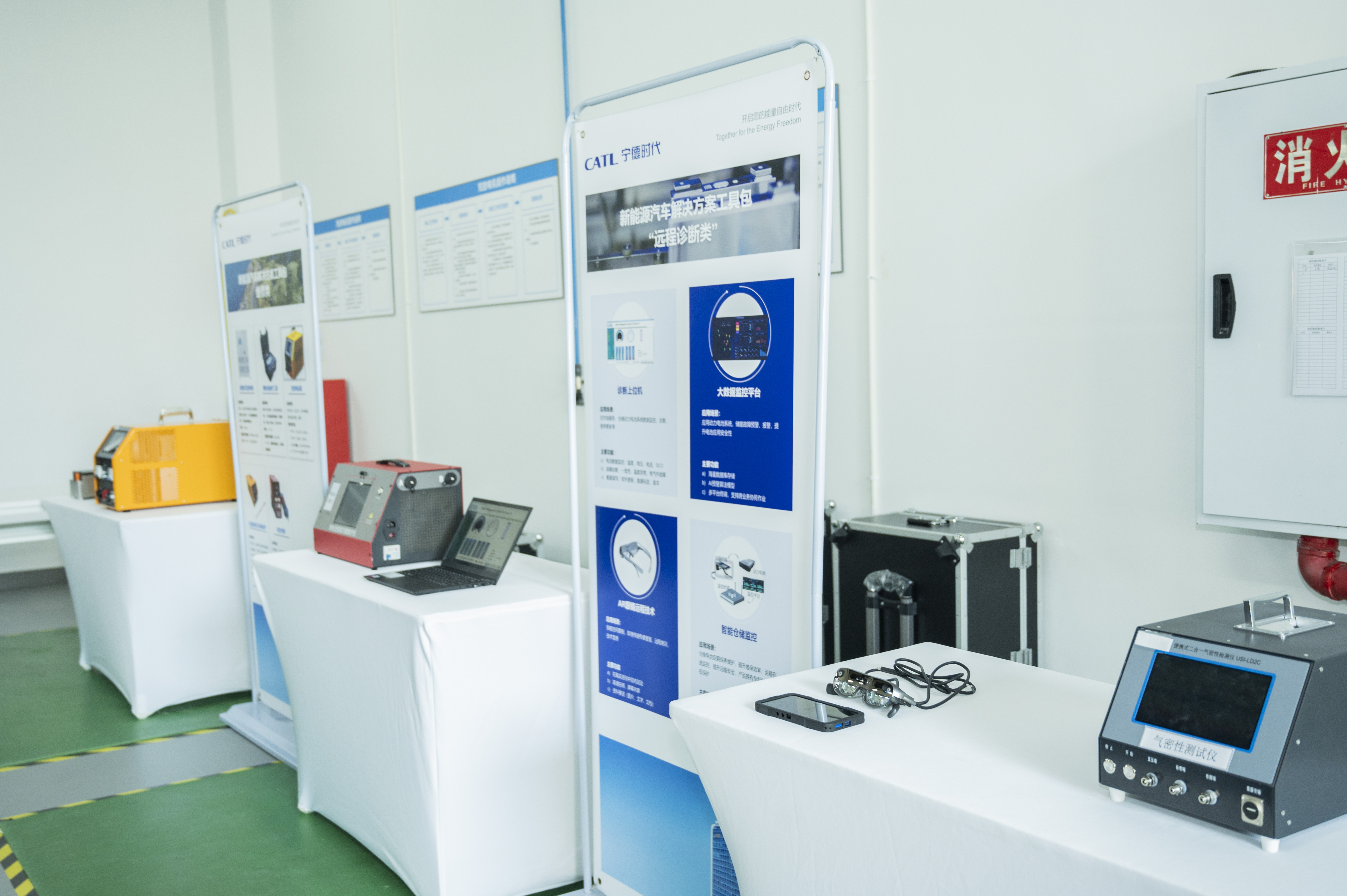 Bosch will provide the service center with all kinds of technical and wearing parts, all-round inspection equipment (including module maintenance instruments, air-tightness testers and multi-functional insulation testers), high-voltage operation and maintenance capabilities, marketing, operation counseling, digital ecosystem and other forms of support.
In addition, based on Bosch's existing service network, the two parties will jointly carry out technical trainings and skill certifications for the after-sales team.
Thanks to its forward-looking planning in the after-sales services of EV batteries, CATL has set up 150 authorized workshops nationwide, 3 central warehouses and 13 regional depots with the support of over 200 regional supervisors and more than 20 regional technical experts. CATL has built a highly specialized service team empowered with the company's strong technical strength, established an industry-leading training system, and organized or participated in the development of about 20 industrial standards for new energy battery aftermarket, thus building a wide, efficient and professional service network to safeguard the battery reliability throughout its full life cycle.
The partnership is an important step for CATL to explore comprehensive service for new energy vehicles, which will further enhance its after-sales service capability and efficiency. CATL and Bosch Car Service will work together to create more new businesses and new modes in the new energy aftermarket, continue to lead the development of the industry, and contribute to the global drive for electrification and zero emission.