On March 30, CATL was named to TIME's second annual TIME100 Most Influential Companies list. As an extension of the annual TIME100 list of the world's most influential people, the list highlights 100 companies making an extraordinary impact around the world.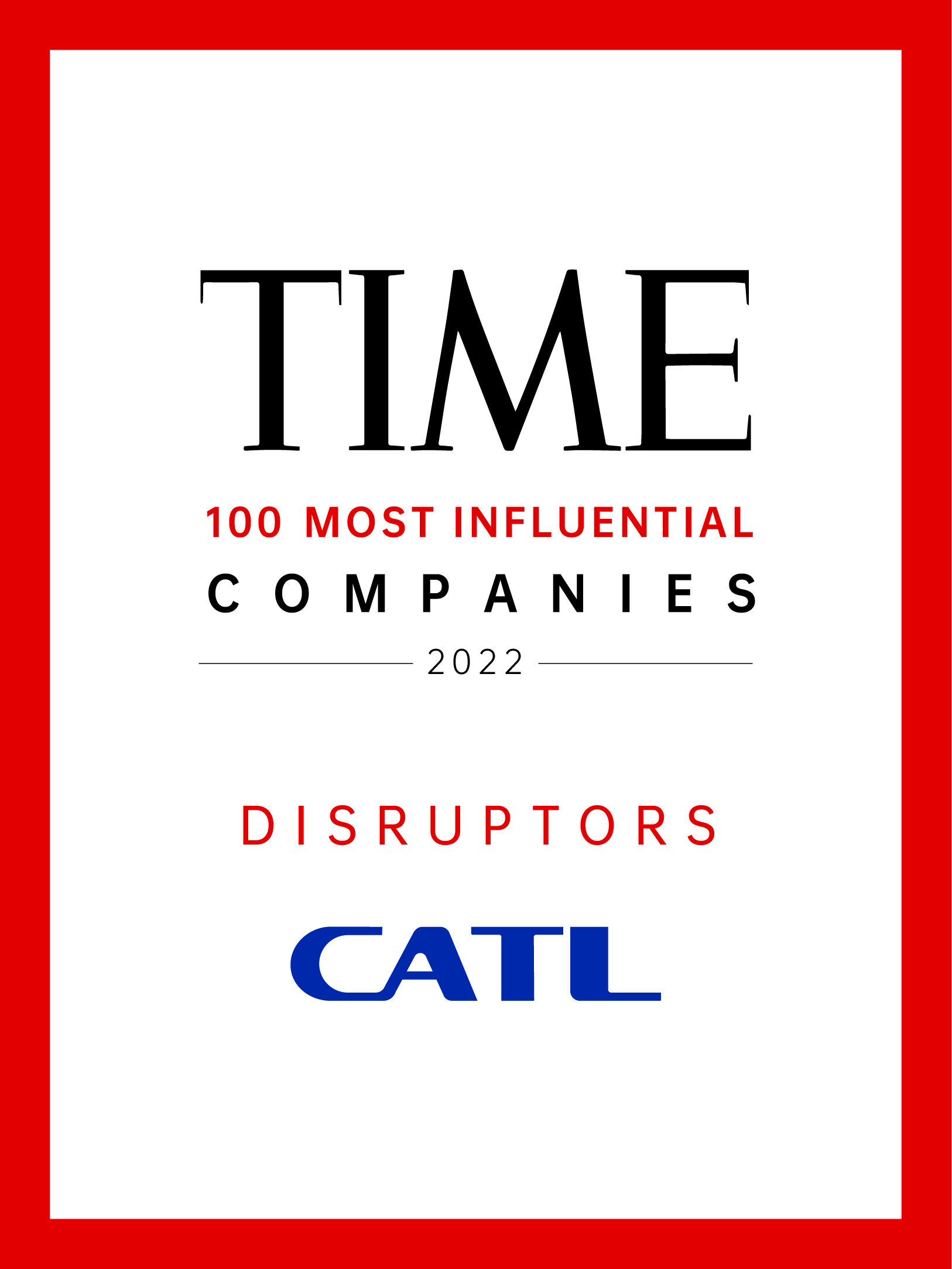 TIME recognizes CATL as a global leader of "brilliant batteries," and highlights CATL's significant breakthroughs in the sodium-ion battery technologies.
CATL unveiled its first-generation sodium-ion battery in July 2021 and plans to form a basic industry chain by 2023, which helps shape a diversified future of battery technologies, and opens up more possibilities of disruptive innovation for the new energy industry.
To assemble the list, TIME solicited nominations from every sector ranging from health care and entertainment to transportation and technology-from TIME's editors and correspondents around the world, as well as from industry experts. Then, TIME editors evaluated each one on key factors, including relevance, impact, innovation, leadership and success.