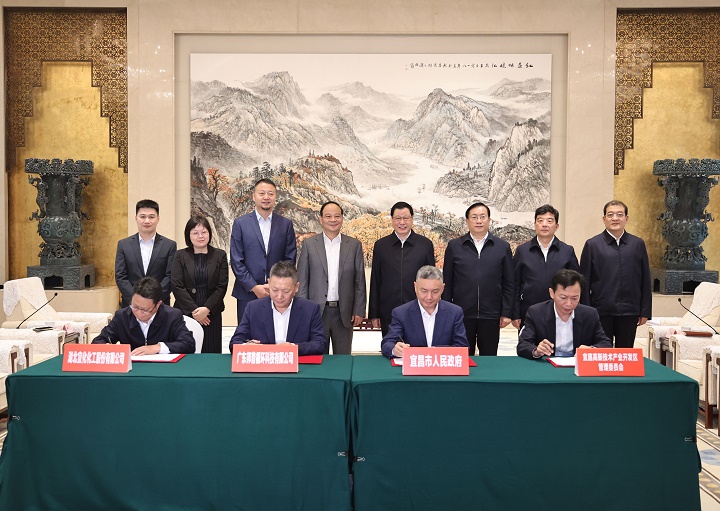 YICHANG HUBEI - Guangdong Brunp Recycling Technology Co., Ltd. (Brunp), the subsidiary of Contemporary Amperex Technology Co. Ltd. (CATL), and Brunp's subsidiary Ningbo Brunp Contemporary Amperex Co., Ltd. (Brunp Contemporary), signed cooperation agreements with the Yichang municipal government, the Yichang high-tech zone management committee, and Hubei Yihua Group Co. Ltd. respectively. According to the agreement, Brunp and Brunp Contemporary intend to invest up to RMB 32 billion (around USD 4.96 billion) in the high-tech zone in Yichang, Hubei Province. Taking cathode material business for new energy vehicle batteries as the core, the project consists of creating a production base that covers the whole battery life cycle, integrating "phosphate mine – raw material – precursor – cathode material – battery recycling" and other business aspects.
The Brunp Integrated Battery Material Industrial Park project will further improve CATL's strategic layout in the lithium-ion battery industry and give play to the advantages of industrial synergy to secure the company's battery material supply, thus creating a recycling system for the entire battery industrial chain.
As a global leader in innovative new energy technologies, CATL will leverage its technological advantages and its leadership on driving high-end industry developments. CATL will also support building a trillion-level automobile industry cluster in Hubei while contributing to the sustainability of Hubei's economic and social development.