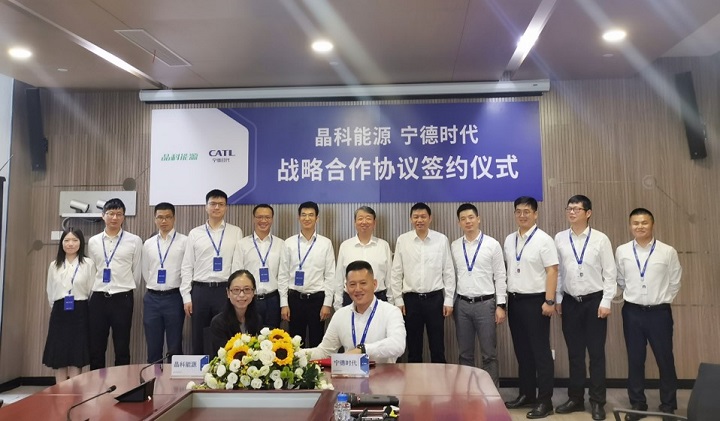 On August 31, Contemporary Amperex Technology Co., Ltd. (CATL) and JinkoSolar Holding Co., Ltd. (JinkoSolar) signed a strategic cooperation agreement in Ningde, Fujian Province.
Zhu Yansong, general manager of CATL ESS business, and Qian Jing, vice president of JinkoSolar, signed the agreement on behalf of both parties. Zhou Jia, president of CATL, Tan Libin, vice president of CATL and president of ESS business, Chen Kangping, CEO of JinkoSolar, and Wang Fawan, vice president of JinkoSolar, witnessed the signing of the agreement.
According to the agreement, the two parties will establish a long-term, stable and solid strategic partnership in areas such as global solar-plus-storage business development, the joint promotion of carbon neutrality of the industrial chain, and the joint innovation and development of solar-plus-storage integrated solutions.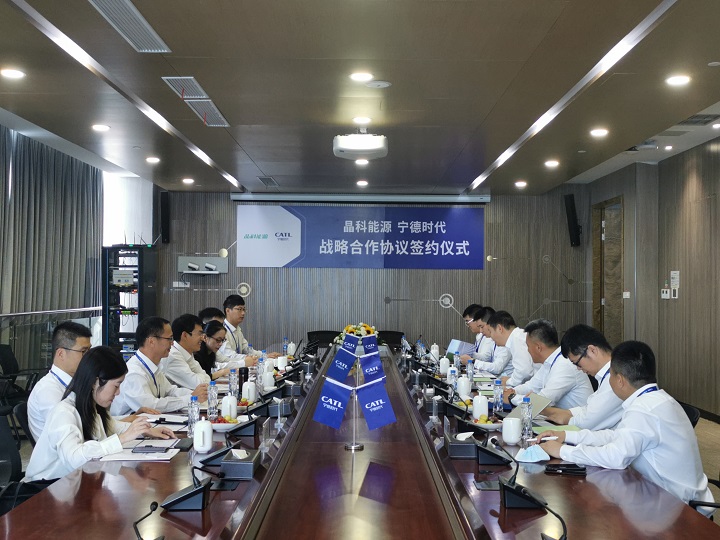 Zhou said: "Under the common goal of achieving carbon neutrality, the two companies will bring their industrial resources together to promote solar-plus-storage integration solutions in collaboration with industry partners, as well as optimize the carbon footprint and reduce carbon emissions to set the green industry benchmark."
Chen said: "We're excited to jointly develop the global solar-plus-storage market with CATL. Based on JinkoSolar's high-efficiency photovoltaic technology, global layout and business operation model, combined with CATL's advanced patented technologies in the field of energy storage and innovative models, the future will be promising and provide more excellent solutions for global customers."
In the future, the two parties will give full play to their respective advantages in photovoltaic power generation and energy storage to broaden the horizons of the solar-plus-storage industry, and innovate in multiple fields including technology R&D and business models, so as to provide more comprehensive new energy solutions for global customers and lead the industry to a new level, thus accelerating the drive towards carbon neutrality.