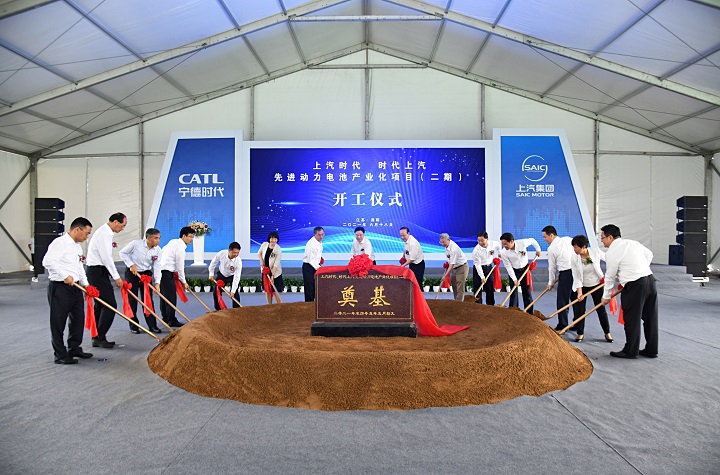 LIYANG, CHINA - On June 18, the groundbreaking ceremony for the second phase of the advanced traction battery industrialization project between Contemporary Amperex Technology Co. Ltd. (CATL) and SAIC Motor Corporation Ltd. (SAIC Motor) was officially held in Liyang, Jiangsu Province. The project will be carried out by two companies established by CATL and SAIC. Chen Jinhu, secretary of Changzhou Municipal Party Committee, Xu Huaqin, secretary of Liyang Municipal Party Committee, Ye Minghua, deputy secretary of Liyang Municipal Party Committee and mayor of Liyang, as well as Robin Zeng, chairman of CATL, Wang Xiaoqu, president of SAIC Motor and other representatives attended the ceremony. Wu Yingming, CEO of Jiangsu Contemporary Amperex Technology Limited (CATL-JS) and CEO of United Auto Battery Co., Ltd. (UABC), gave a speech.
The second phase of the traction battery project has a total investment of about RMB 12 billion and has a total construction area of about 70 hectares. The construction is expected to be completed in 2024. The launching of the second phase of the project marks another solid step forward for the Liyang new energy industry production base jointly built by CATL and SAIC Motor. It also represents a significant step towards helping reach the goal of achieving carbon neutrality. So far, CATL has invested more than RMB 40 billion in Liyang, involving more than 267 hectares of land.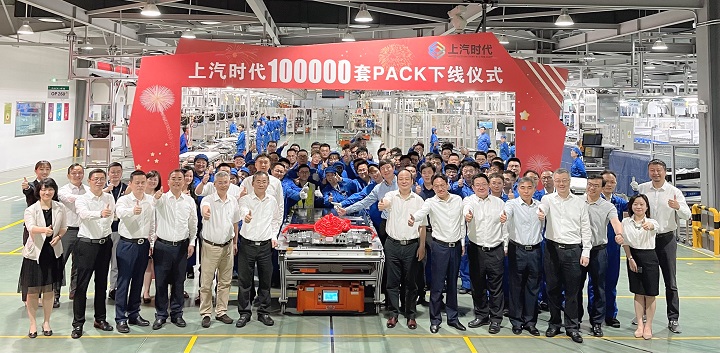 Before the groundbreaking ceremony, relevant leaders and guests jointly witnessed the ceremony to celebrate the 100,000th battery pack being produced in the premises of United Auto Battery System Co., Ltd.