In 2019, HELI and CATL jointly invested in the R&D and production of lithium batteries which is specially used for industrial vehicles. Nowadays, the customized lithium battery packs for 1-10 ton forklifts have been developed and applied to HELI G2 series lithium battery forklifts. As the mainstream model of HELI electric forklifts, the G2 series has the following advantages: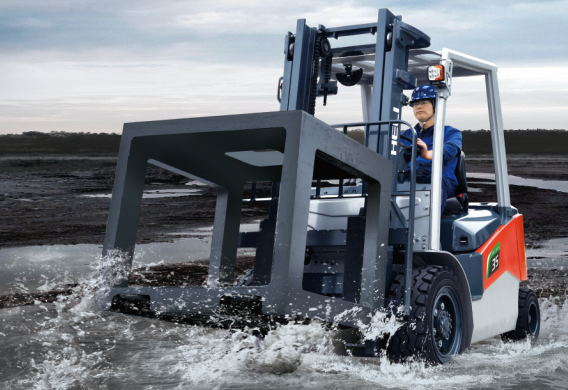 • It Integrates the advantages of internal combustion forklifts and lithium battery forklifts, adopts modular and standardized design, and inherits high-quality and reliable components.
• It would be the prefect replacement of internal combustion forklifts as it can adapt to poor working conditions such as exposure to rains, wading, high and low temperature etc.
• Superior driving, stacking and climbing ability will improve your working efficiency. And the compact size allows use in narrow space.
• Comfortable driving experience, wider driving view, larger operation space and lower noise can reduce drivers' fatigue.
• The battery can be fully charged in 1-2 hours to meet the requirement of multi-shift work. Besides, the excellent lithium battery is maintenance-free and provides a long-term warranty of 10,000 hours or five years.
• The cost in life-cycle is significantly lower than internal combustion forklifts and traditional lead-acid forklifts, offering a cost-effective solution to our customers.
More than 10,000 lithium battery forklifts have been sold to our customers. They are widely used in airport logistics, petrochemical, food and medicine, feed, cold storage, railway transportation, new materials and other industries. Due to our lithium battery products' reliability and superior performance, we received much praise from our customers from home and abroad. In the future, HELI and CATL will continue close cooperation in industrial vehicles to lead the upgrading of logistics handling scenarios, and to provide optimal green energy solutions for material handling, warehousing and logistics.