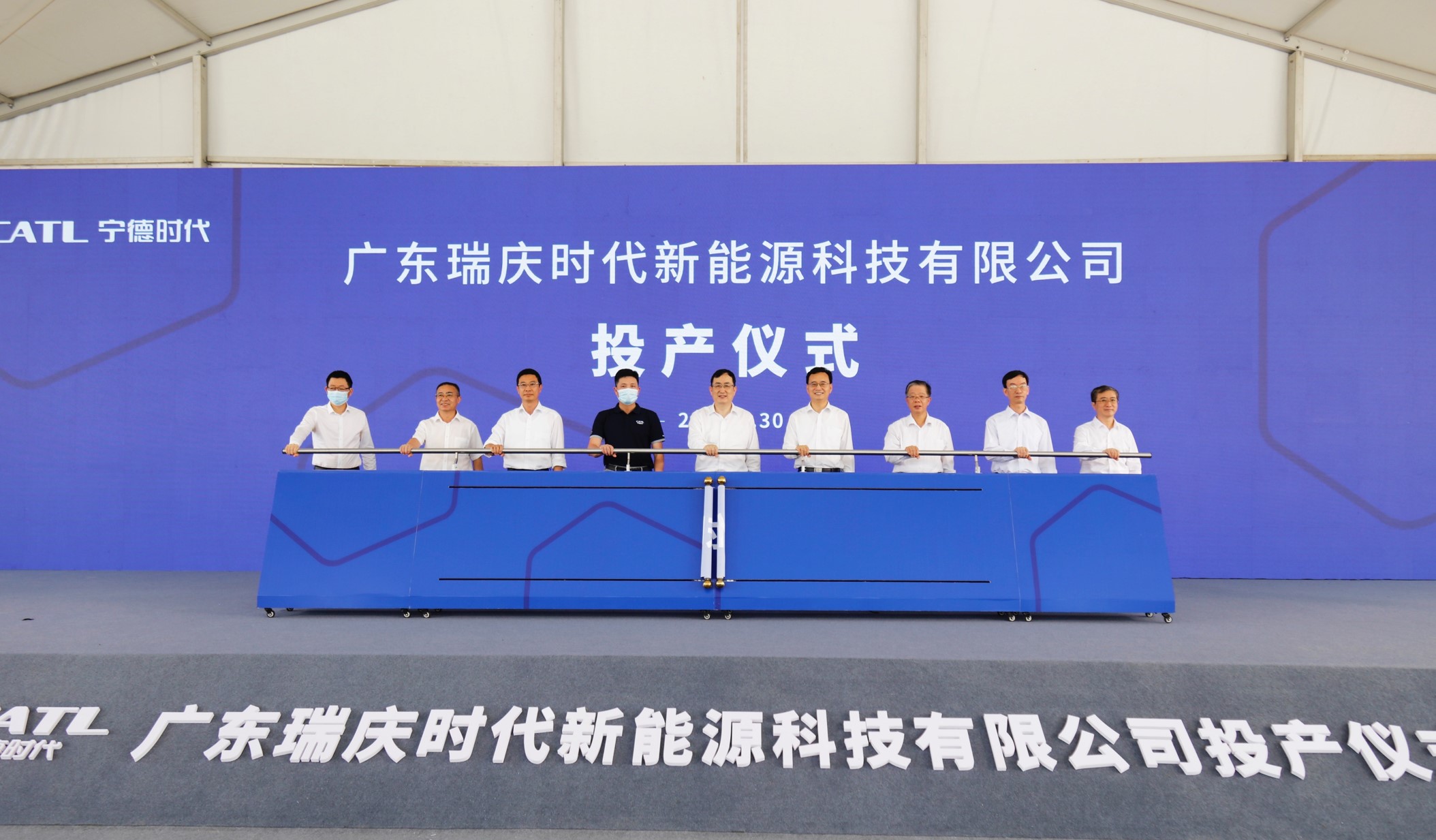 On May 30, the production ceremony for the first EV battery plant of CATL's Zhaoqing production base, or Guangdong Ruiqing Contemporary Amperex Technology Limited (CARQ), was held in Zhaoqing High-tech Zone, south China's Guangdong Province.
"CARQ is the largest single investment project in the history of Zhaoqing city with an initial investment of 12 billion yuan. It is the key project of Guangdong's NEV industry chain and an important strategic element of the development of Guangdong's pillar industry cluster," said Xu Xiaoxiong, mayor of Zhaoqing. "We will, as always, strongly support the development of CARQ, and continue to improve the business environment, provide safeguards for the land use, financing and worker recruitment of enterprises."
"CATL is much honored to contribute to the construction of the Greater Bay Area. We look forward to establishing a comprehensive strategic cooperation with the governments of Guangdong and Zhaoqing," said Robin Zeng, founder and Chairman of CATL. "Guided by the '14th Five-Year Plan' of Guangdong Province, we will spare no effort to promote the high-end development of the industry, and deeply integrate into the global value chain. We will promote Guangdong's transformation to intelligent manufacturing, therefore creating an internationally competitive modern industrial system. In particular, CATL will contribute its efforts in upgrading the research and development capability in the EV sector and establishing a safe and controllable supporting system for key components."
With a total investment of 12 billion yuan, the first phase of CATL's Zhaoqing production base is set for the production of both EV batteries and energy storage batteries. Since the beginning of the construction on March 28, 2021, the building work has been in full swing, running twenty-four-seven. It took only one month to complete the construction of nearly 20,000 piles, 6 months to complete the roofing of 500,000 square meters of plants, 8 months to install the first batch of equipment on site, 10 months to deliver the first batch of battery PACK samples, and 14 months to put the first factory into operation, achieving new speed record of Zhaoqing.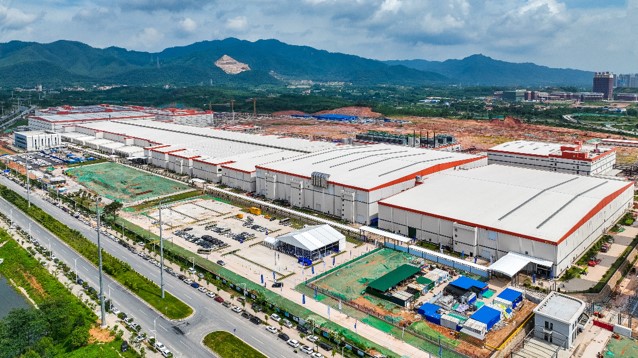 CATL has replicated its experience in the "Lighthouse factory" and "zero-carbon factory" to the facilities of CARQ. Once completed, the project will become a driving force for the development of a trillion-dollar NEV industrial cluster, and inject new impetus to the development of Zhaoqing's new energy vehicles and automotive components industry.