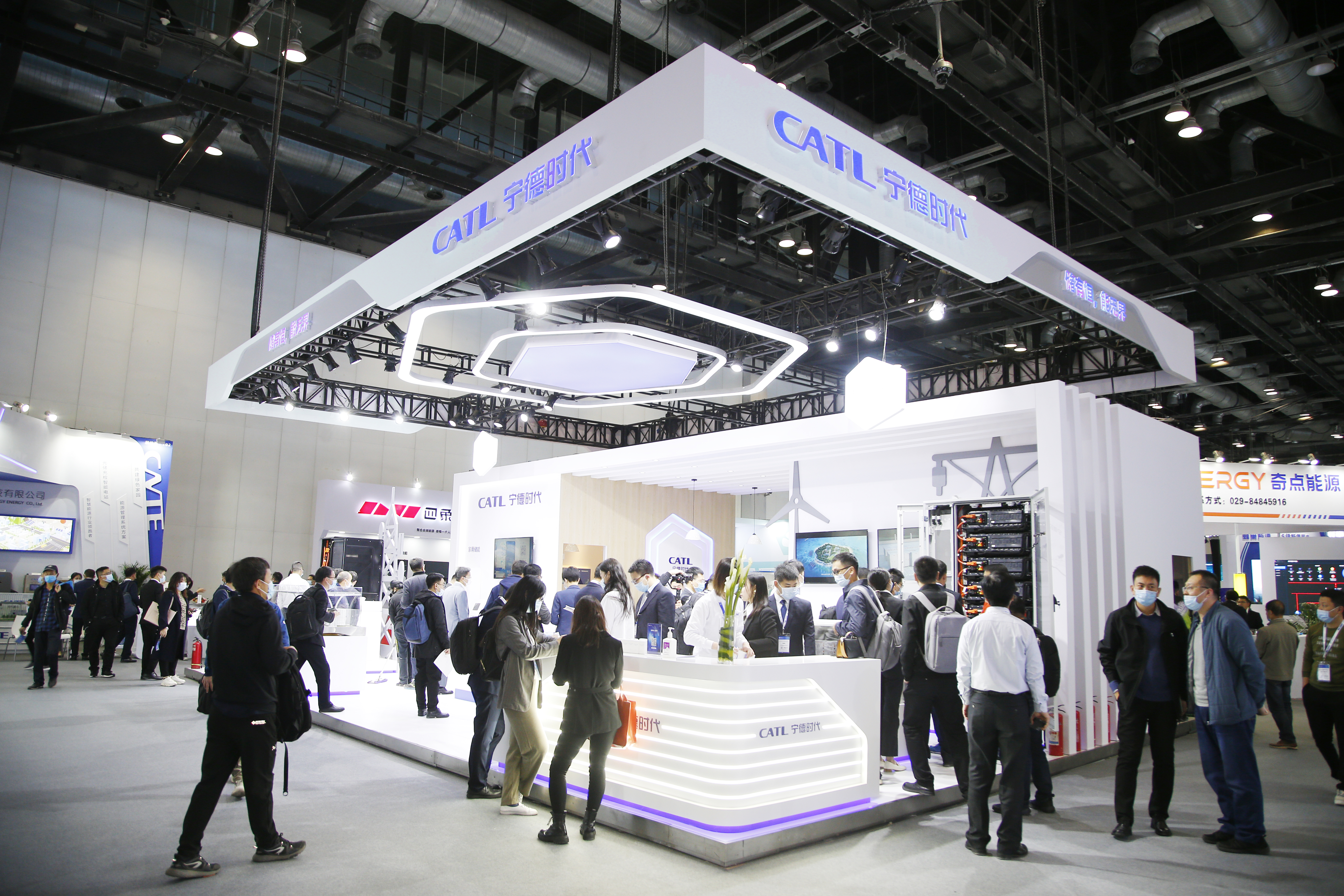 CATL booth at ESIE2021
The 10th Energy Storage International Conference and Expo (ESIE2021) took place in Beijing from April 14-April 16, 2021. CATL was showcasing its energy storage all-scenario solutions and flagship products at this expo.
1. All-scenario solutions imply multi-dimensional strength
At ESIE2021, CATL displayed energy storage all-scenario solutions on power generation, power grids, and power consumption, and showcased its products featuring comprehensive safety management, ultra-long life, whole-life cost competitiveness, and all-scenario application coverage, which attracted numerous visitors.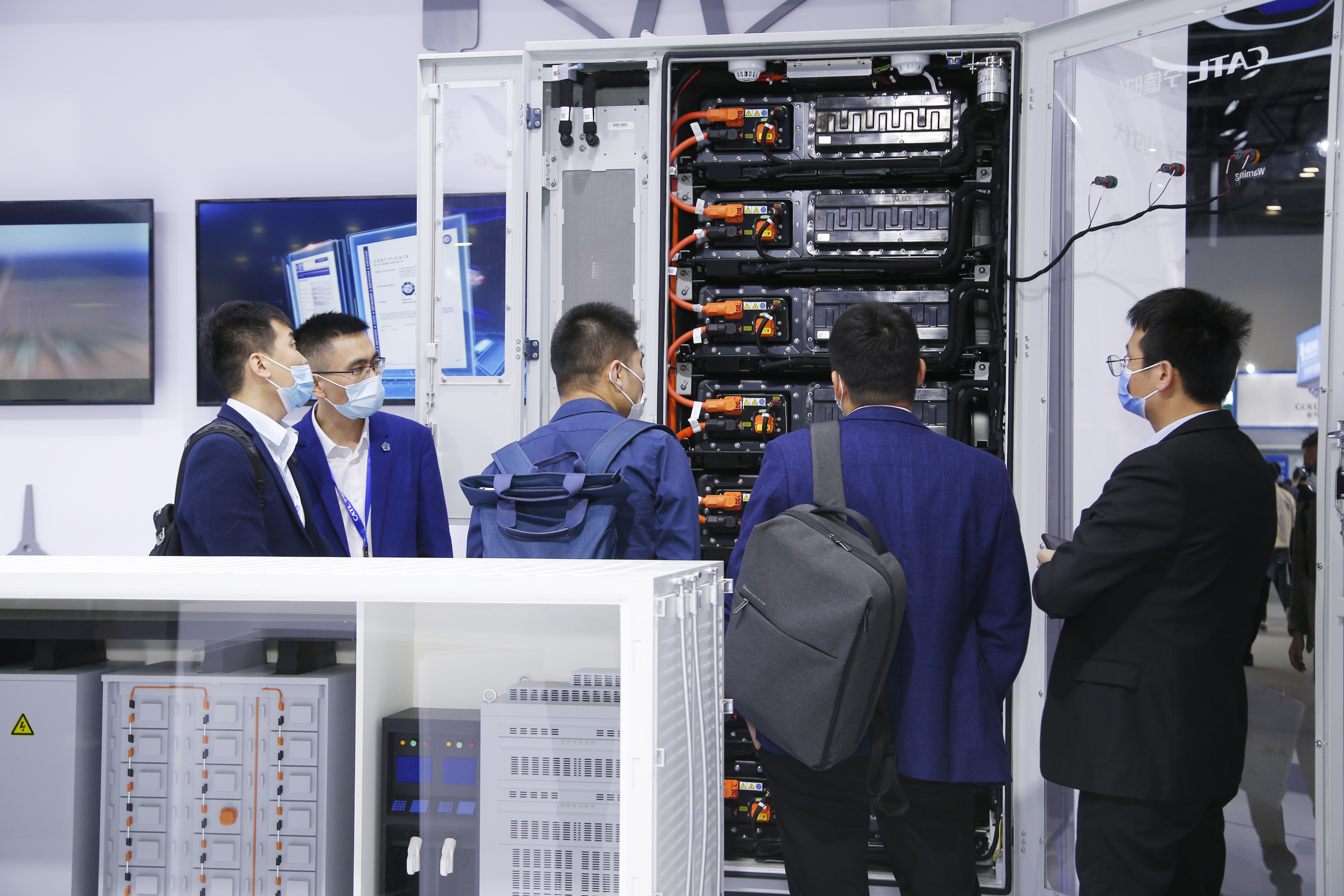 CATL outdoor liquid cooling rack demo
CATL outdoor liquid cooling rack EnerOne, adopting innovative liquid cooling technology featuring intelligence, automation, informatization manufacturing system and safety design, has realized long-term high reliability and stability. Due to the strength of its highly integrated design and long service life technology, EnerOne helped effectively reduce operation consumption and operation space, adapted to multiple application scenarios, and realized whole-life cost management.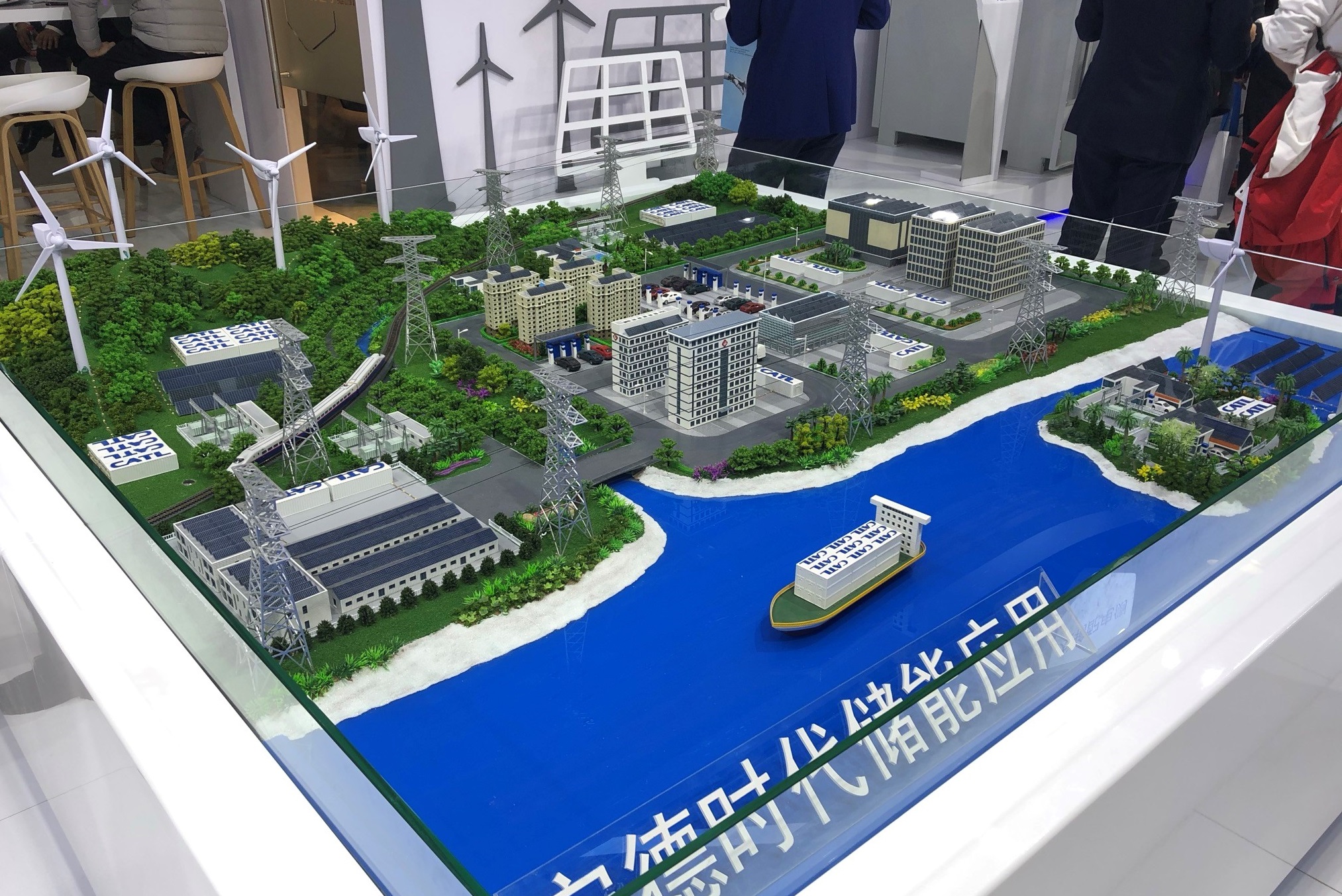 CATL energy storage all-scenario solutions sand table
Meanwhile, other products such as CATL's Intelligent BESS Charge Station, Lithium-ion Battery Rack for UPS, Base Station Backup Power System and Household Energy Storage System, were also showcased at this expo. Together with the dynamic sand table, CATL's innovative strength and business deployment in the field of energy storage were vividly displayed.
2. Renewable energy +energy storage assist in carbon neutrality
As a speaker at the opening ceremony, Tan Libin, vice president of CATL, delivered a speech titled "Energy storage's contribution and development path amid carbon neutrality." He said, "The world is striving for the goal to peak carbon emissions and achieve carbon neutrality. Energy storage as a key node for the development of renewable energy is of significant strategic importance."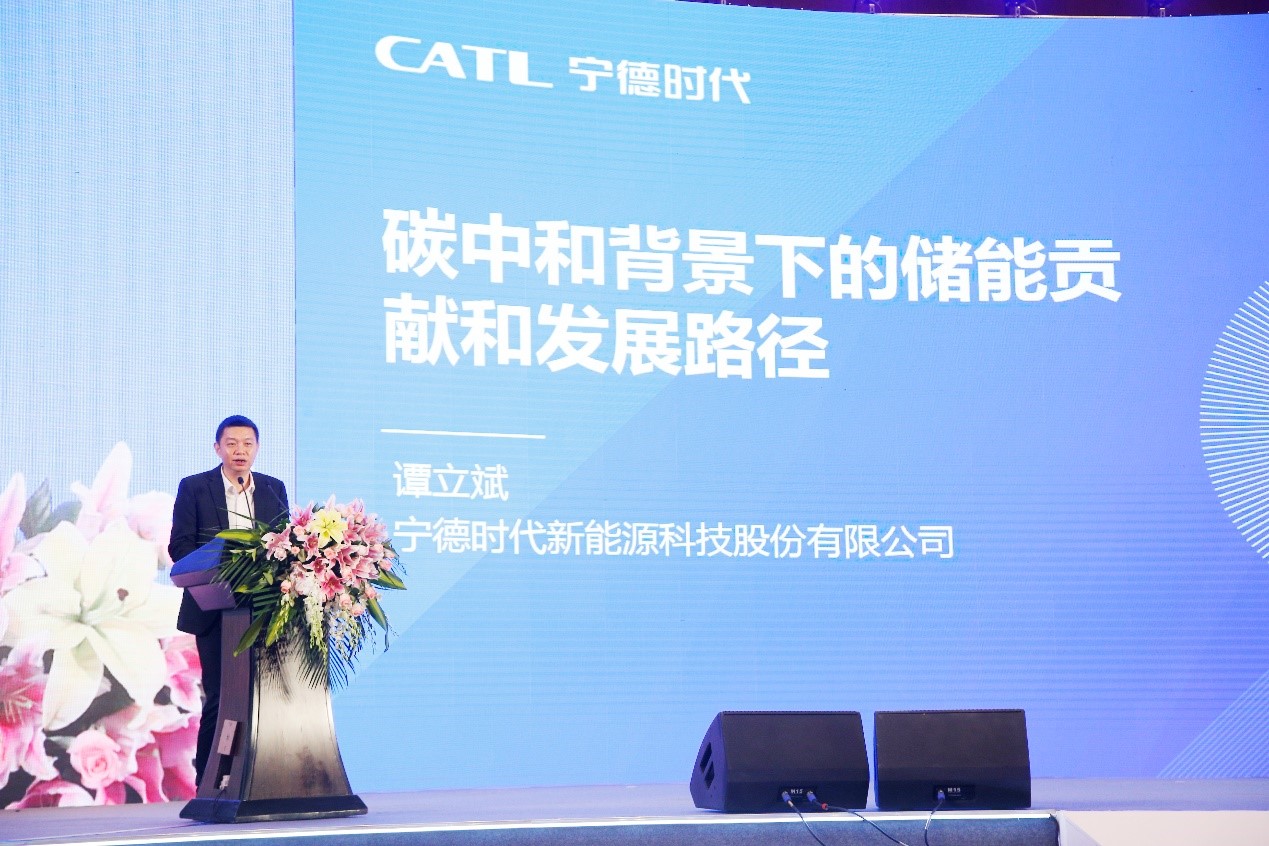 Mr. Tan Libin delivers a speech at the ESIE2021 opening ceremony
As a global leader in lithium-ion battery development and manufacturing, CATL, based on its four-dimensional innovation systems and three development directions, the business of energy storage as one of CATL's strategic development directions has experienced vigorous development over the past years.
With the rise of new energy, the independent large-scale energy storage power plant will become a development direction. If every user or every power plant is equipped with energy storage system, it will raise the entire power grid and power system's regulation flexibility and overall effectiveness, Tan said.
Talking about how the cost could be reduced, Tan said that technical innovation and capability improvement are the main approaches. For example, the highly-integrated battery energy storage system can help reduce the overall energy consumption in operation, which will in turn raise the comprehensive effectiveness to a large extent. Moreover, breakthroughs in ultra-long life battery technology will contribute to the sharp rise of battery effectiveness in cascade utilization, lead to a new business model, bring down the cost, and greatly benefit the development of the industry.
3. CATL recognized for its technical innovation
The 5th International Energy Storage Innovation Competition, which was organized by the International Energy Storage Alliance, took place during the expo. CATL won the prize "Top 10 Energy Storage Applications 2021" by virtue of its innovative outdoor liquid cooling rack. Also, it was given the honorary title "10 Best Energy Storage Battery Companies of 2021".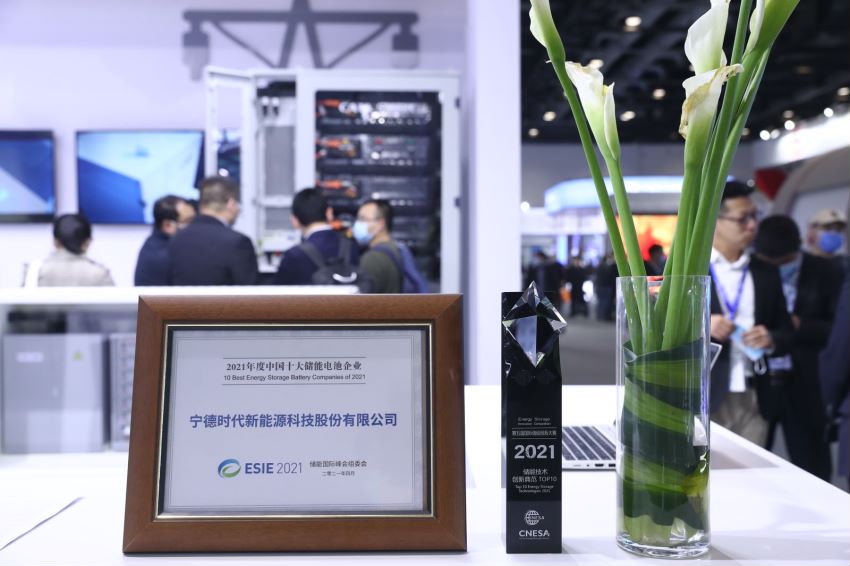 CATL is awarded at the ESIE2021
Carbon neutrality has become a global consensus. The "New energy + energy storage" model will accelerate renewable energy's mass development and enable grid connection. The energy storage industry is witnessing an unprecedented development opportunity.
CATL will continue to increase its investment in R&D, make more breakthroughs in key technologies, and promote the extensive application of energy storage systems in power generation, power grids, and power consumption, to enable the transformation of the energy structure.