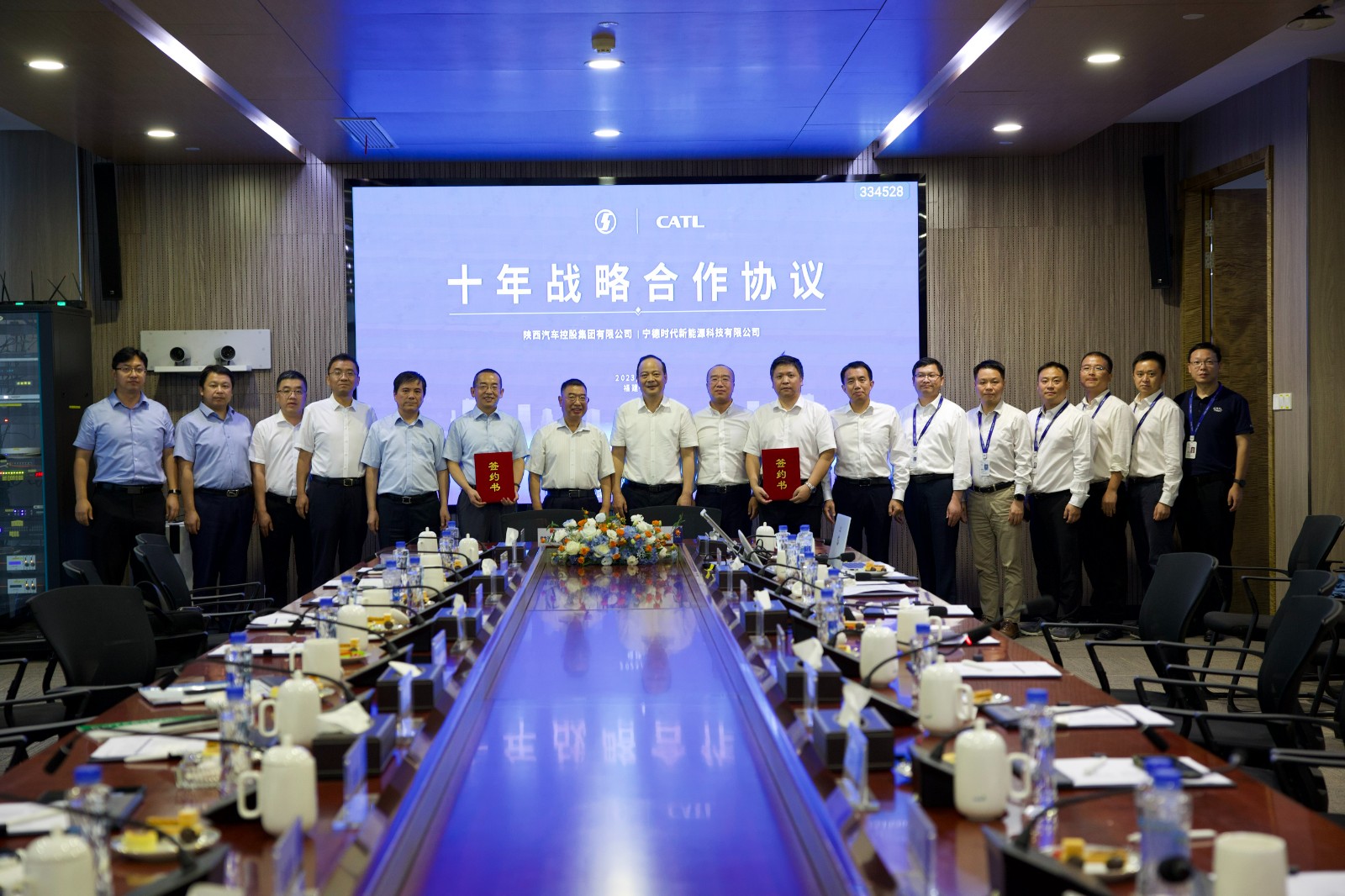 On August 17, Contemporary Amperex Technology Co., Limited (CATL) and Shaanxi Automobile Holding Group Co., Ltd. (SHACMAN) signed a ten-year strategic cooperation agreement in Ningde, southeast China's Fujian Province.
SHACMAN is an active advocate and strong promoter of the green transformation of China's automobile industry, and is in a leading position in the field of new energy and intelligent connected commercial vehicles. CATL is a global leader in new energy innovative technologies committed to providing premier solutions and services for new energy applications worldwide, enjoying wide recognition by global OEM partners. This cooperation is a milestone for both parties in promoting the development of battery technology for commercial vehicles and the full range of applications in commercial vehicles.
CATL and SHACMAN have maintained close cooperation over the years and share the same goal of promoting the electrification of commercial vehicles. The signing marks the official start of comprehensive strategic cooperation between CATL and SHACMAN. According to the agreement, CATL and SHACMAN will fully leverage their own advantages and engage in comprehensive cooperation in product research and development, technological innovation, resource allocation, marketing, and after-sales service.
The extended cooperation will aggregate each other's advantageous resources and improve the technical standards for commercial vehicle batteries. Meanwhile, through further cooperation across the value chain, as well as combining upstream research and development strength with downstream market demand, the two parties will provide more competitive and high-quality products for global commercial vehicle customers, promoting comprehensive electrification and contributing to the effort of achieving carbon peaking and carbon neutrality goals.