MUNICH, May 18, 2019 / -- Contemporary Amperex Technology Ltd. (CATL), a global leader in lithium-ion power battery R&D and manufacturing, brought its industry-leading lithium-iron-phosphate (LFP) battery solutions to Europe's largest, most-visited exhibition for batteries and energy storage systems (ESS) – ees Europe 2019. From May 15 – 17 in Munich, Germany, CATL showcased a master series of ESS products, also marking its first appearance at the renowned industry event.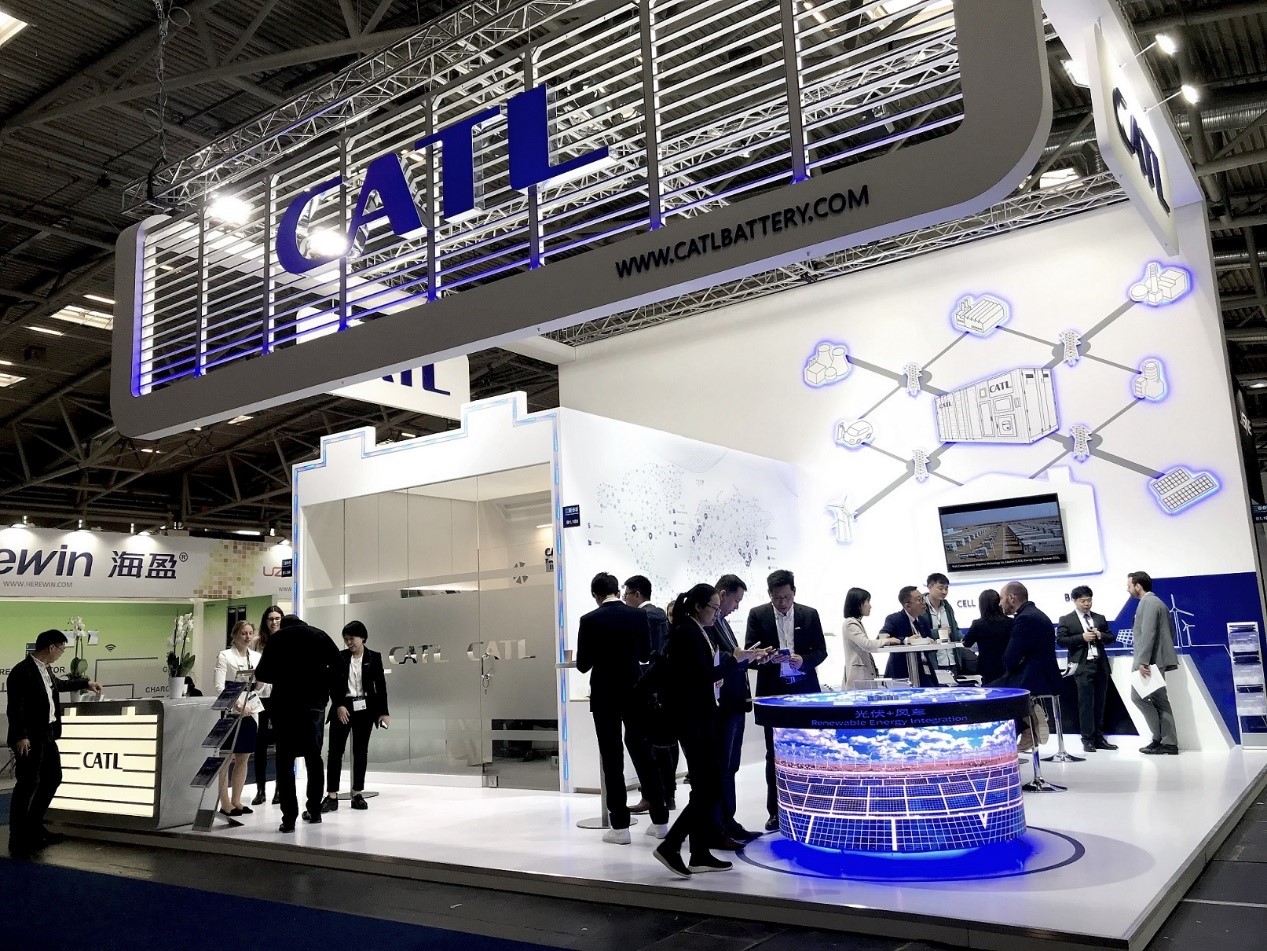 CATL's ESS solutions display at booth B1.180, ees Europe 2019
Tapping into international markets for ESS application

After leading growth and development in China's fast-developing ESS sector over the recent years, CATL broke new ground at ees Europe 2019, exploring opportunities to launch its ESS solutions to new, international markets that include Europe, the US, North Asia (Japan and Korea) and Australia.

While the applications for ESS are vast, the company is currently focusing on the development of large-scale ESS projects for power generation, transmission and distribution, particularly in Europe and the US. CATL is well-prepared for mass production, having already set up three large production bases in China, and one overseas plant in Germany, a key location for the company's strategic growth in the European region.

At this year's ees Europe, CATL displayed its advanced battery technology, battery management systems (BMS) and racks alongside 1,300 other exhibitors and presenting to at least 50,000 trade visitors from over 160 countries.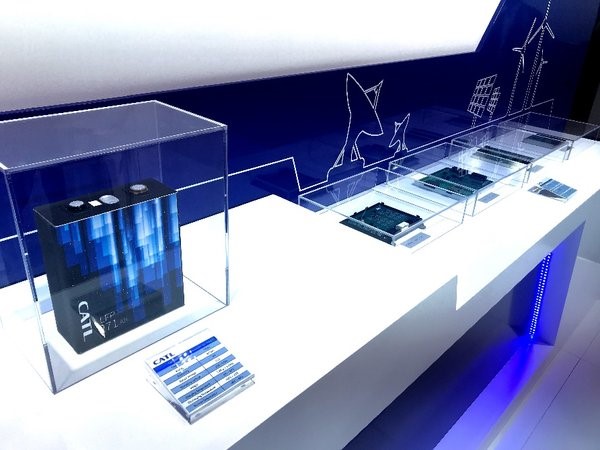 CATL's ESS Solutions and LFP Technology Take Centre Stage at ees Europe 2019
CATL at ees Europe 2019

CATL's highlight display at booth B1.180 was its LFP battery technology, among the first to be introduced in the market for international ESS application. Due to its electrochemical properties, LFP batteries are among the safest battery technologies that not only ensure an outstanding cycle life of up to 12,000 charging cycles, but also eliminate the risk of hazards that may lead to potential second damage accidents. LFP batteries by CATL offer efficient battery performance and flexible environmental adaptability that contribute to its high product quality and durability, and the batteries also meet some of the most challenging safety standards set in the world.

In fact, safety is regarded the highest priority at CATL behind every aspect of the design and production process. The company has a holistic safety practice from cell to rack in conjunction with the battery's outstanding life cycle and maximum reliability. The company runs a strong R&D team, with a state-level Testing & Validation Centre, and carries out 273 testing and quality management protocols to ensure that all CATL batteries meet the designated electrical, mechanical, chemical and functional safety requirements for global markets.

Exhibiting at ees Europe 2019 opens up exciting opportunities for the company to reinforce to its commitment to the ESS market, both in Chinaand overseas, and work with the best in the industry to further develop and apply ESS solutions in the world. The annual trade event brings together international ESS players who are driving new innovations for the future of energy production and supply globally.