On December 20, CATL and AVATR Technology signed an agreement to deepen strategic cooperation in Chongqing, a municipality in Southwest China.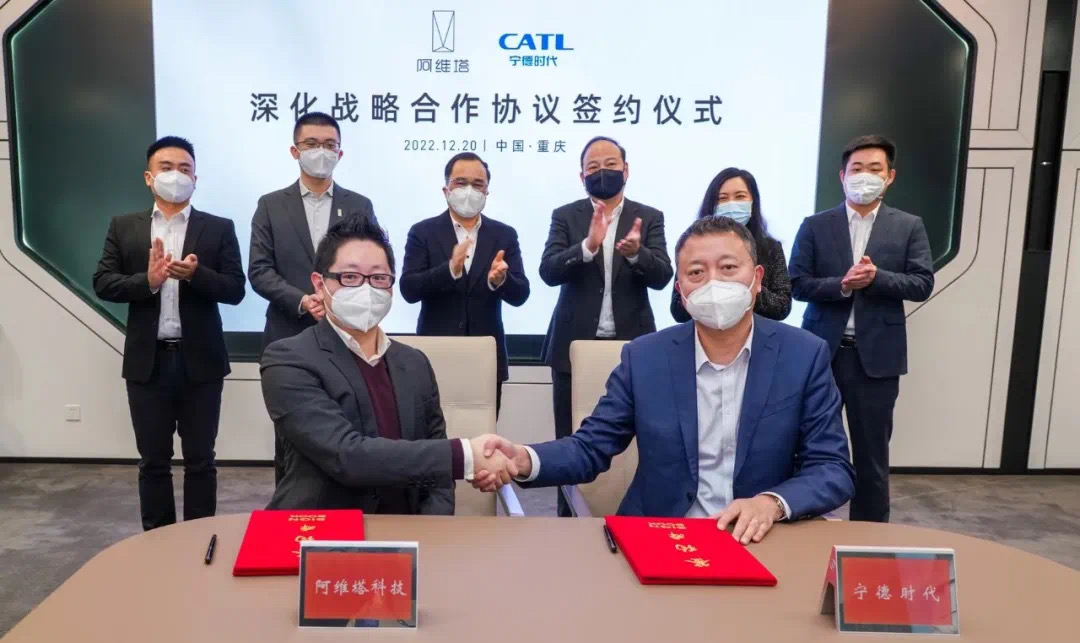 The signing of the agreement will further deepen the cooperation between the two parties. CATL and AVATR Technology will, by giving full play to their respective advantages, build an industry-leading battery supply system based on advanced battery technology, and help AVATR create a series of high-end smart electric vehicles.
On the same day, the mass-produced AVATR 11 and 011 successfully rolled off the production line, and the first batch of cars will be delivered to the users by the end of December. As the first model developed on the All New Smart Electric Vehicle Architecture CHN, which is jointly launched by Changan Automobile, Huawei and CATL featuring "new architecture, strong computing capacity and high-voltage charging," Avatar 11 can increase its range by 200 kilometers in just 10 minutes with the support of CATL's batteries.